I always like the start of a new month and new plans - especially after my fizzling attempt at Me Made May - last week I posted a couple of pictures on Instagram, but have absolutely no motivation to write any sort of post documenting the last week. Partly this is because I had to go away again, and had little time, and partly because of what needed to be done when I was away. So I decided to call it quits for this year and try again next year.
No matter what else is going on, I do manage to do a little bit of sewing each day. I would prefer larger chunks of time, but really, if all you do is a little job each day, after a period of time you have a nice new garment. And sewing is also a form of focused distraction for me, necessary for relaxation in my case, as is blogging.
So, what will June bring? As far as the blog is concerned, I have a few garments that need to be posted. The first is the top shown above. a Simplicity pattern. The second is this top, also a Simplicity pattern.
I have also made two tops using Burda patterns. The first is Burda 6696: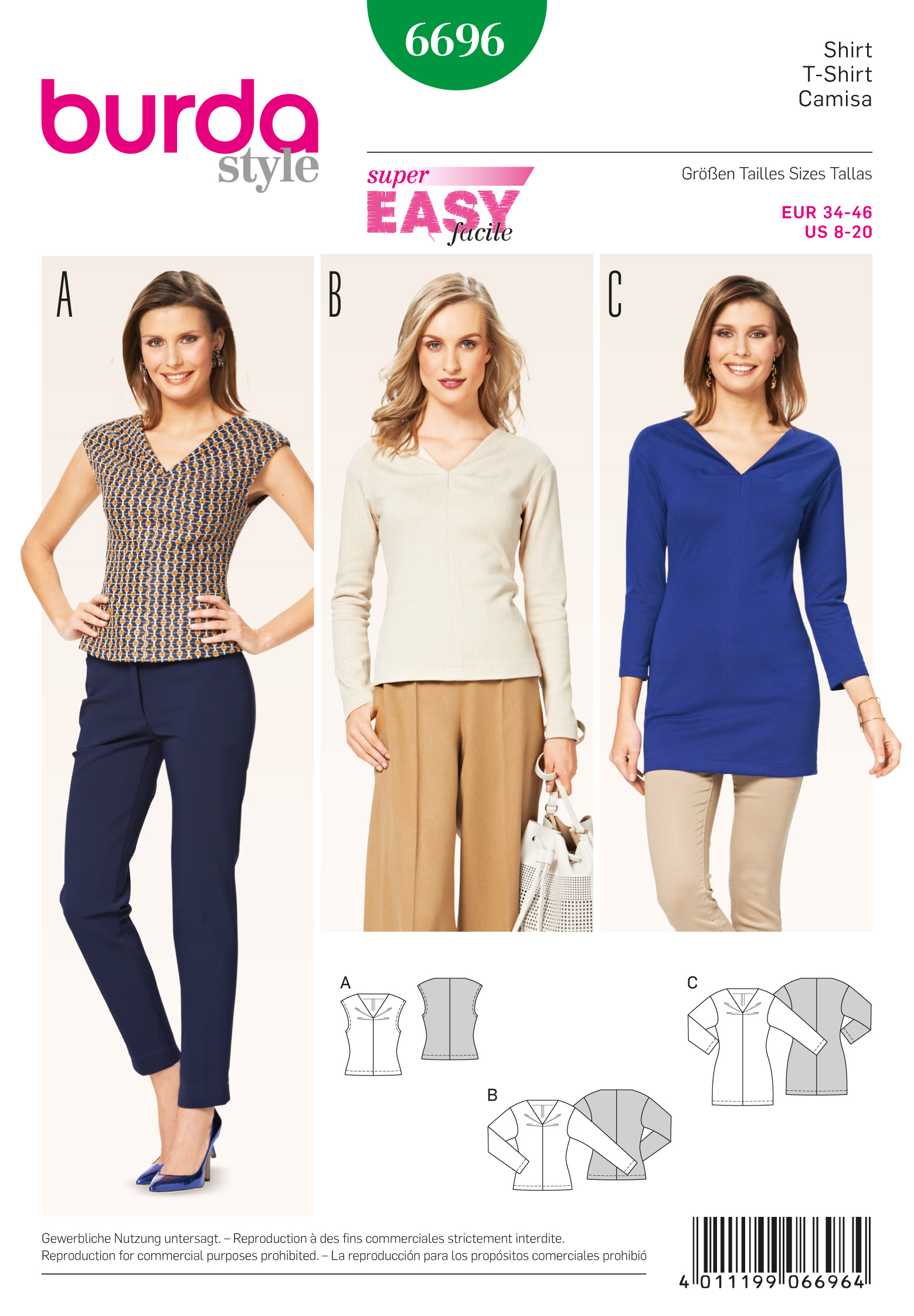 I have actually made the top, and it looks gorgeous, but I haven't taken photographs yet. It's a little hard to see in the pattern picture, but the front of the top is pleated. If you look at the teeny line drawings you may just be able to make these out.
The second top made but not photographed is Burda 6694: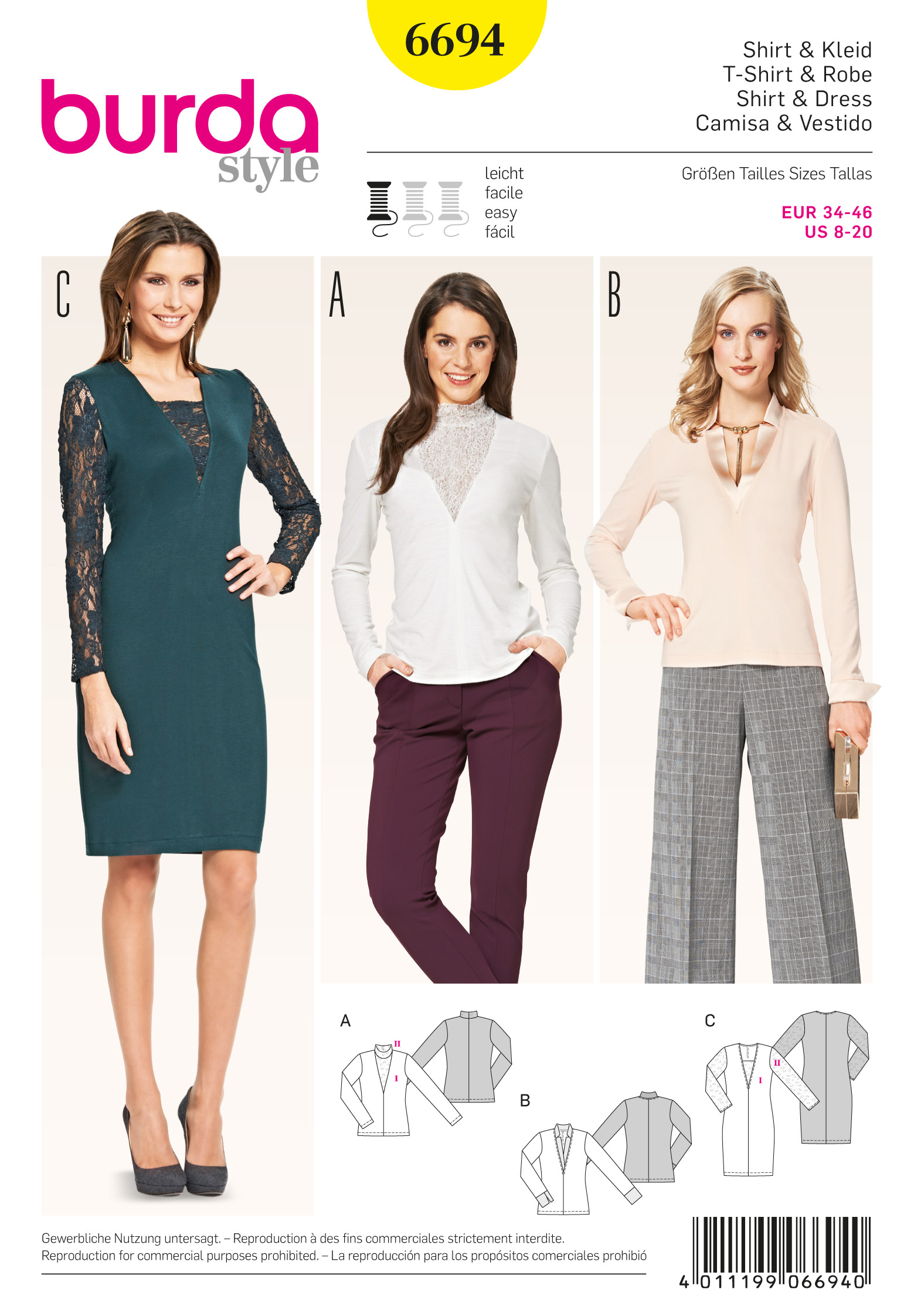 I have made the middle top, View A. in a soft knit I had lying around. Again, no photo's, so I am keeping you in suspense. I am toying with the idea of making the dress as well as View B one day. The dress would also make a nice top.
So, that is four tops to be blogged during the next few weeks. I hope to post the first on Sunday.
Otherwise, here at Sarah Liz Sew Style, I am not sure what to do next. Toying with the idea of wide leg pants.
While I am pondering, I have a job to do though. My husband's birthday present. I have decided to make him a nice, warm, something to wear in the evening when he gets home from work. His birthday has passed now, but he knew I could not start until June. He's quite enjoying the process though - he knows the fabric has been washed, the pattern was drawn today. He thinks it makes his birthday last so much longer!
All for now. Before I go, I just want to let you know that I have been so pre-occupied recently, that i have not really been attending much to either my or your blogs. Life sometimes gets in the way, but I think we all know that - and we all have periods like that. So I hope to do better next week. For those of you a bit more in the know, thanks for your support over the last few months. It's much appreciated.
Sarah Liz