I started sewing with knits last year. I have to admit I don't really like sewing with knits yet, but every so often I think that I should practice a bit more, so that one day sewing with knits is second nature, like sewing with woven fabric is. I mean, learning to sew with wovens didn't happen overnight, and I am still learning, so I can expect it to take time to gain some sort of proficiency with sewing knits.
Meanwhile, I stash patterns for knits when I find them on sale. This was one of my recent purchases and I thought I would play around with some remnants I found at Spotlight and make this top up. It has a back zip feature, and I decided that it would be worth learning to do this. Why, I don't know, but that's a sewer for you.
I broke with my usual tradition here and did not make a muslin. That's because I found two pieces of blue knit in Spotlight's remnant bin. A grand total of $2.50 was outlayed. I figured that I may as well just go ahead and make this top up as a wearable muslin. I had to make shorter sleeves with a cuff extension, and even then they are only 3/4 (plus) length , but I can live with that. I wan't sure what the fabric was so did a burn text. The fabric burnt slowly and left a soft black ash. So not polyester, acrylic or nylon. Probably a cellulose.
And although a feature zip is suggested, you can't get them in good old basic Spotlight, so I used an ordinary zip instead. Which is a perfectly good sort of zip for a feature zip as well, in a more sort of understated way, in my humble opinion.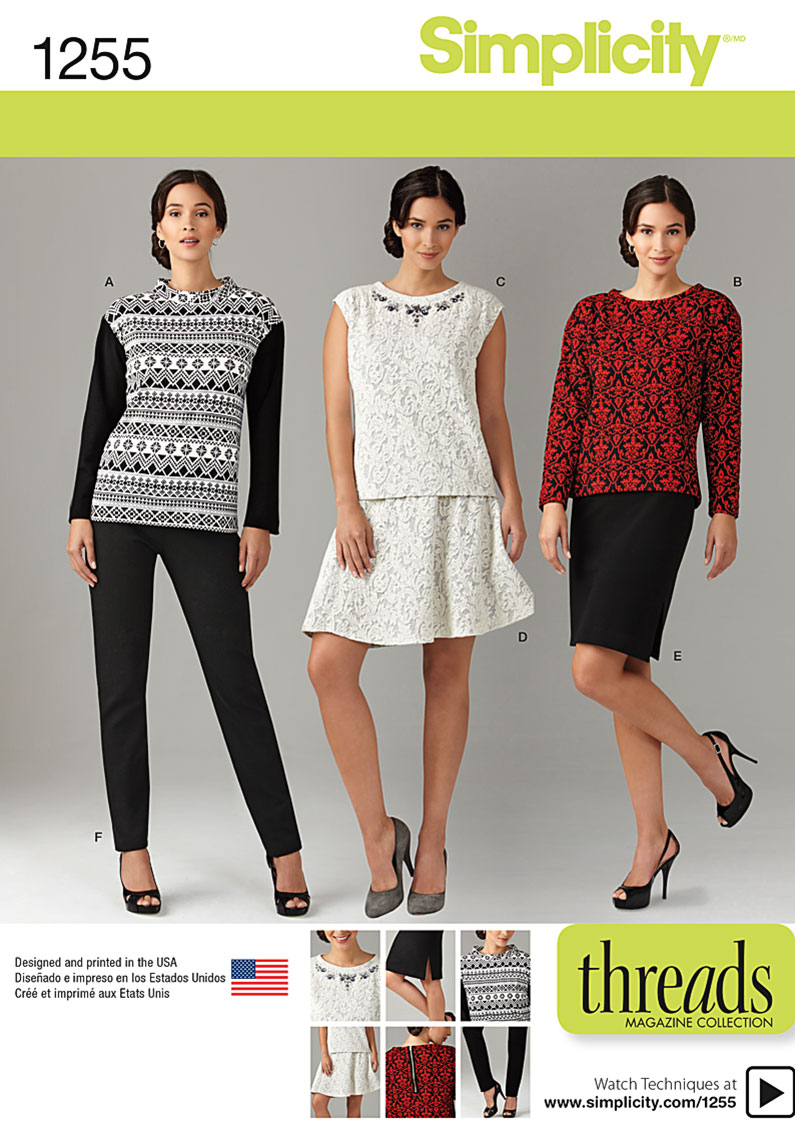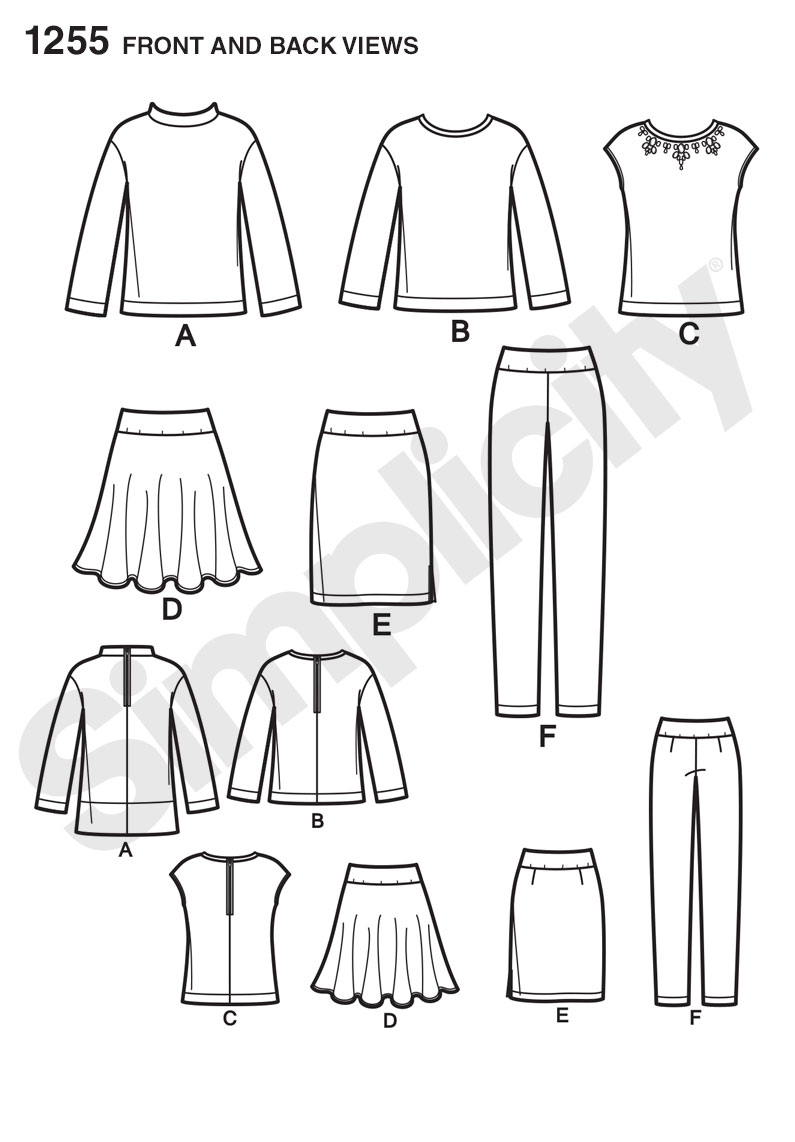 I cut size 10 shoulders, neck and armhole, and size 10 back and 12 front. I altered the neckline seam allowance from 5/8 inch to 3/8 inch. I shortened the top by 1 inch on the L/S line. And I cut the sleeves to the length of my fabric and then added a cuff from the leftovers of the fabric remnant used for the bodice.
The construction was fairly simple, but I did not like the way the collar was attached, folded back at the CB, with the zipper laid over the top of these layers. It was going to look messy inside, so I finished the collar first, turned it inside out, and then laid the zip over the top and stitched it down. As I was working with a two way stretch knit I thought it was a good idea to interface the zip area before sewing the zip down. Of course, I also interfaced the back shoulder seam to add stability, with a false flat fell seam to add stability, and also because I like that look. I also topstitched the sleeve/armhole seam. And because this is a knit fabric, of course my topstitching was done with a small zig zag stitch. I'll show you, because that is so much easier than describing in words"
Shoulder and armhole seams:
The zipper from the outside:
And the inside of the zipper insert and the collar finish:
And my cuff extension:
My sewing is not perfect in this garment. But I think it is a good idea to show you that some of my garments are not perfect, especially when I am trying to master something new, or when I am working with knit fabrics - because I am still a relative newcomer to knits. And this knit was a two way stretch, with a little bit of a mind of it's own.
But, I succeeded in making a garment that is quite a presentable wearable muslin. And I like the top, and I think I might make another before the dropped shoulder line falls out of fashion again. And next time, I might take in the hip area - which looks fitted on the model, but I suspect is pinned at the back. Models tend to have zero hips, much like moi.
Anyway, that's enough about this top, some quick views and then I'm off to catch up with your blogs.
Don't you just love self timer shots? Had no idea I was looking heavenwards until I saw the pictures enlarged on the computer. Oh well...
And it looks like the lens needs cleaning. Which I will forget to do...
And my let's stand like a model and try and get a few curves happening in this very straight top:
Well, that's it for now, until next week,
Take care everyone,
Sarah Liz

Costings: 2 Remnant Pieces, $2.50 total. Pattern $5.00. Zip $1.50. Needle and Thread allowance, $6.00. Total $15.00