My New Floral Trousers - New Look 6216 again.
Hello everyone,
I know I said I was going to back blog a selection of knit tops I have made, but I changed my mind because I have made another pair of trousers this week. I wanted to blog them straight away and not put them on the back blog list as well.
I have wanted to make a pair of floral pants for about three years now, and had long ago stashed the fabric. I decided it was time to actually make the things. I had originally been inspired by a New Look Pattern: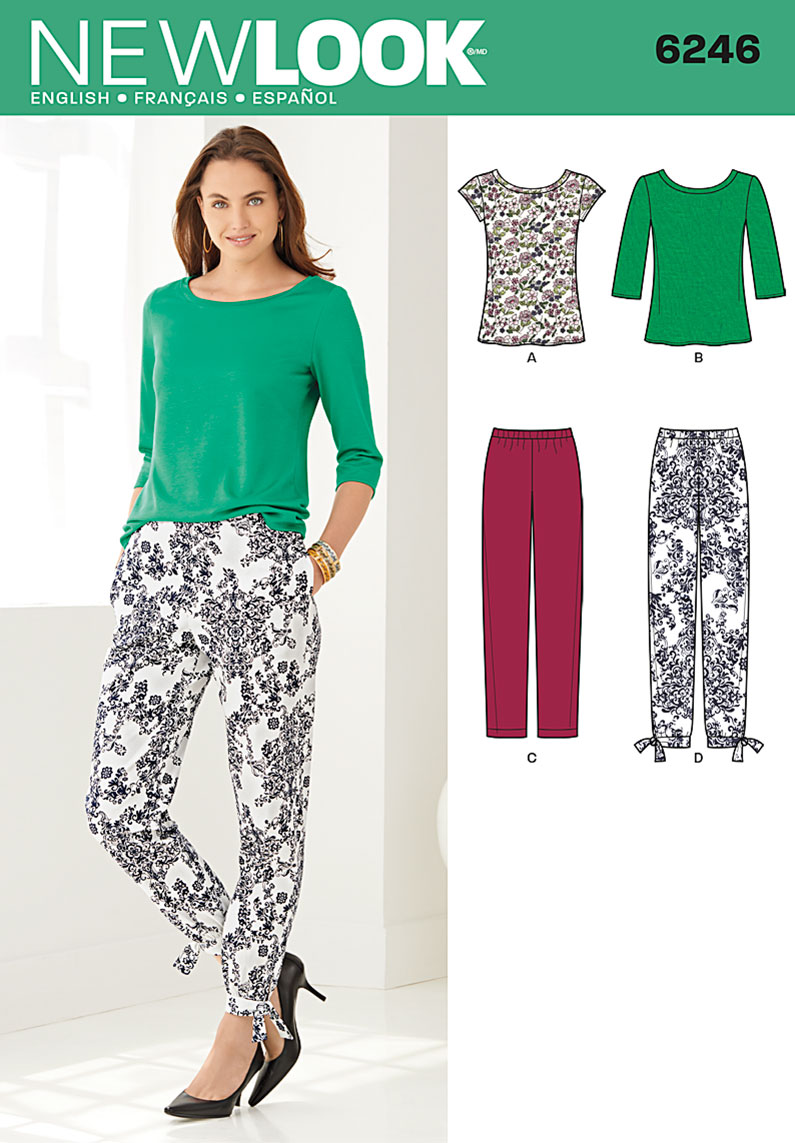 This is an elastic waist pant with tapered leg, with or without ties. I liked the ties, but it is really tedious trying to iron into gathers. The side pockets are neither here nor there style wise, so I decided that I would use my TNT New Look elastic waist trouser pattern, New Look 6216: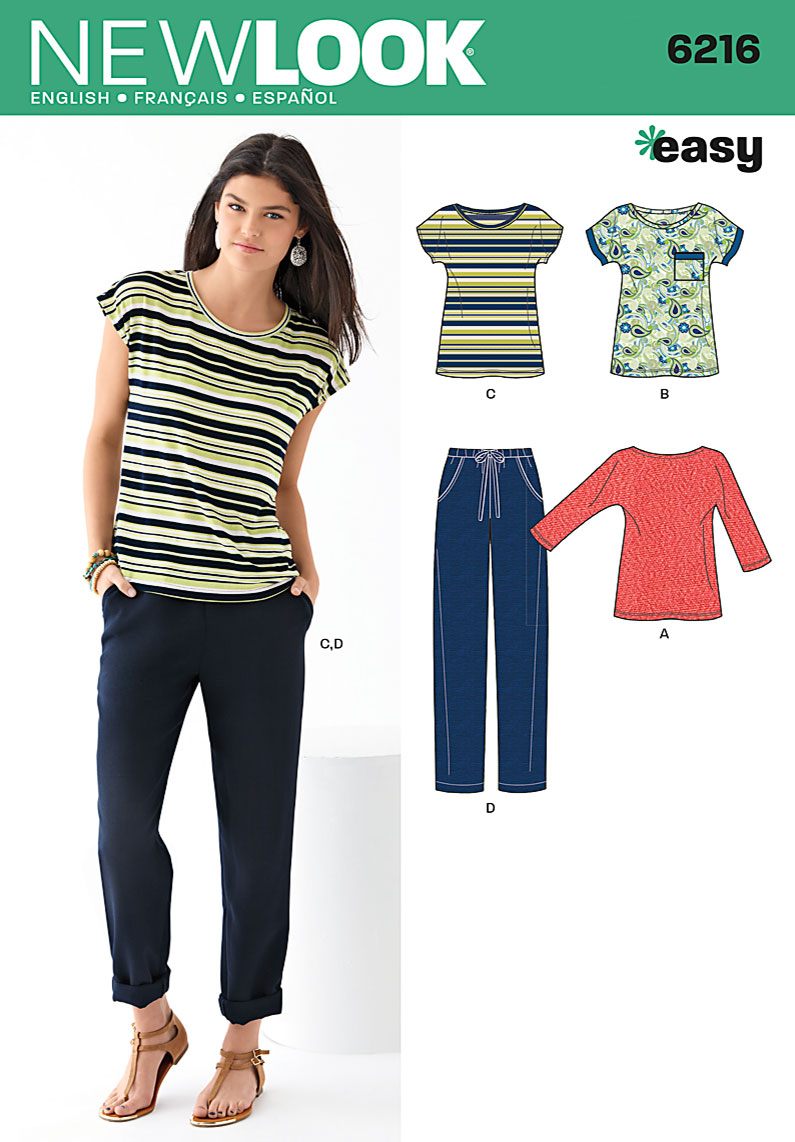 I dare say it is exactly the same pattern with pocket and ankle modifications. And I like the pockets in New Look 6216.
The fabric is cotton sheeting, 240 wide. It was purchased from Spotlight, for the grand sum of $9.99 per metre. I got about 1.2 metres, so I have plenty left over for a skirt one day.
Now, you would think that cotton sheeting would be easy to sew. This piece wasn't. I think it has some sort of finish on it because it rustles a bit. Of course I had washed the fabric, but I think the finish is sort of designed to stay for a while. I also think it was a very dense weave. There was zero give in it - I could tell, when I did the pockets. So, whether dense weave or a special finish, the end result was a piece of fabric that my needle (I used a sharp) did not want to penetrate easily. Sometimes it did, but often the fabric was resistant to piercing, and just pushed down into the feeddog. And occasionally of course, this led to skipped stitches. I just stitched back and forth to fix this problem. Okay, not stellar sewing, but we home sewers have to solve these little problems. I am dead against perfectionism in sewing. Problems arise and they have to be solved. For a home garment, it really does not matter if the seam inside had problems - no one is going to know. In any case, I did a false flat fell seam on the outer leg, so all looks good. My overlocker also did not like this fabric.
All that being said, and the pants now completed, I am really happy with them.
Before I show you the photos, just a note on fit. Some of you commented that my trousers always fit nicely, and that my elastic waist pants do not look baggy. Well, when I use a dark fabric, they do not look baggy, because dark colours minimize any baggy oversized look. This pair are a lighter colour, and stiffer fabric, and as you can see, they are quite baggy. Now, I am very thin through the legs, so I don't mind a bit of baggy volume - it gives the illusion of a shape. Plus I can move in them. And, being a straight figure type, I can wear almost any sort of trouser shape. I am lucky that way.
Anyway, the following photos will show lots of roominess! But these will be my relaxing trousers, sort of a dressed up PJ pant!
I think it is floral trouser love - I just have to put up a few more photos!
That's it for now. Next week I really will start showing you the knit tops. I am also playing around with my first attempts at patternmaking a bodice block. This takes a lot of time and has to be fitted in around more pressing demands. But i n time I will share that with you too.