Hello everyone,
This is a very quick make and photo post. I cut and made these knit pants today, as my chosen Make a Garment a Month project. The theme for April is/was Alternative April. While I have made New Look 6216 pants many times in a woven fabric, this is my first time in a knit.
New Look 6216 is still in print: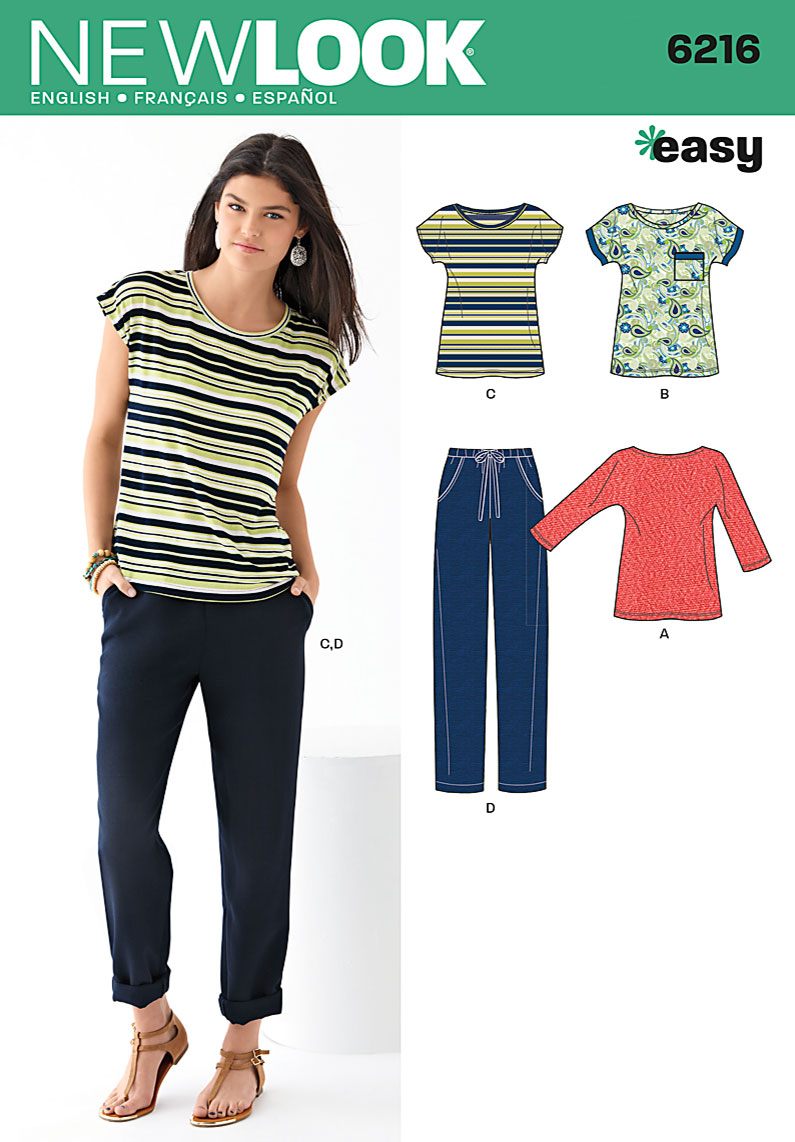 I had just over a metre remnant of soft, warm, cotton that I purchased for $2.20 (from Spotlight). While I had enough for the pants legs, I did not have enough for the pocket bag - which is a doubled over construction. So I raided my scraps of black combed cotton and found two pieces about 9 inches square to do the pocket bags. Then I needed a waistband, so I raided my scraps of woven fabrics and found a strip of black cotton broadcloth, so that was the waistband sorted out.
I did not alter the pattern at all for the extra give that the knit fabric had. I thought a soft and slouchy look was what I was wanting - I had seen just such a style in the shops. So I thought I would just make the trousers up and see what they turned out like. You can do that with remnants...there is not so much to lose, and less emotional investment tied up in the project.
And they turned out just right - a nice pj style of pant. Ideal loungewear, in my opinion. In the photos that follow, I am just wearing a little white undergarment, because I want to show you how the trousers look against the white background. When I wear them, it will be with a black tee shirt and cardi, so that there is a long torso line.
(whoops, didn't tuck the label in...)
Overall, they are larger and baggier and sloppier than my woven versions of this pant, but I love them anyway. Soft, fun, and really comforting to wear. Sometimes you need that.... And, the finished look is not that different from the slouchy RTW pants I had seen.
So, I think I have a winning pair of knit pants! And with a black top on, they will be fine to wear in the evening when daywear has been cast aside. Just the thing for cooking dinner and then having a quiet evening in - the only sort I like to do!
I think this pattern is going to be my go to pattern. After a few years of trying different trouser styles, I am starting to work out that I like comfortable, looser pants, with elastic in the waistband. And pockets.
I might go and rummage through my stash and see what other fabrics I can sew this pant in...
For now though, I will wish you all the best for the upcoming week,
Sarah Liz