My poor old camera was really struggling today. I have been attempting to take photos outside, because the lighting is just so poor in the old house I currently live in. Not helped by modern energy saving lights. Candles would have a better lux I think...
Outside today is no better. As you can see, the camera did not take great photos, as it is just too dim. We have had solid rain for the last 11 days with very grey and gloomy skies. In fact photographers here use light metres even in the height of a sunny summer day. When I first came to Newcastle I wanted someone to "open the curtains". It's just so gloomy here. I am a sun lover - the light levels are just glorious in Adelaide, my Australian home town. My mood is always good there, here I am often demotivated. I put this down, amongst other things, to not having found a niche here, with the result I am quite socially isolated, and to to low light levels and a very rainy climate. Even in summer. I make no bones about the fact that I dislike living here!
Enough of my moans. I am stuck here for a couple more years, and have a large stash to work through. Some of my stash I love, and am in no hurry to work through - I'd rather use it for quality garments that will more suit my future self who will be living back in Adelaide. Some pieces I do not love. This is one such piece. It was a remnant of polyester (mostly) viscose, a fabric Spotlight tends to specialise in - they have acres of polyester. I prefer quality fabrics, but really, there is nowhere much to wear them here (moaning again...).
I thought it would make up into a pair of trousers that I could put on over thermals in winter. The default clothing style in regional Australia is daggy casual to downright unkempt, and I really don't want to look like that. These look smart enough and over long underthingies will be nice and warm. A nice cardigan and I will look okay around the house, while also being able to move and do things.
The pattern once again, was New Look 6216. I must have used this a dozen times now, in a variety of fabrics - you can see
all the posts HERE.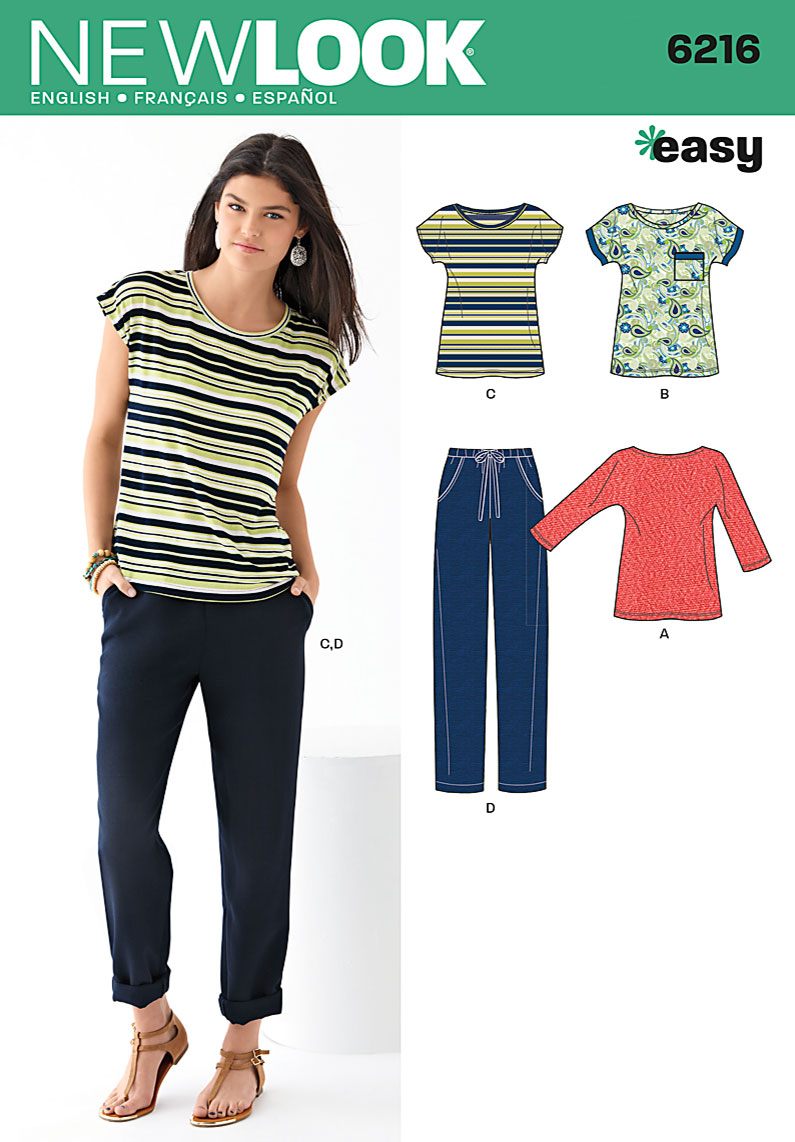 As I only had a metre of this fabric, I had to resort to my contrast pocket and waistband. The trousers are quite easy to sew by now, but the fabric was a pain to work with. It frayed as soon as it was looked at:
The waistband was made out of a piece of leftover polyester/viscose gabardine, heavier than the plaid. I think it has turned out to be a little bulky as the casing for the elastic, but I have come to terms with that! I am glad I have found out, because I have a some of this gabardine stashed, so I know now that it will not do for an elastic waist pant.
As I sit here writing, we have had another solid deluge of rain. Wet, wet, wet. Fed up! So I shall show you the pictures and then go and have some lunch. That might cheer me up!
Actually, the photos look kind of misty and rainy, just like the weather. I quite like that thought!
That's it for now, I am off for some lunch, and then some blog reading this afternoon. The wet weather is good for getting rid of the I should be doing something else feeling !
Bye for now,
Sarah Liz.